Unlock the full potential of HubSpot
We help companies choose and set up HubSpot software, support with daily HubSpot operations, help teams with HubSpot adoption
Talk to a Certified HubSpot Specialist
Are you facing challenges with your existing HubSpot setup and in need of assistance from a Certified HubSpot Specialist?
Maybe you've realized that you require HubSpot software but are uncertain about which HubSpot Subscription is the right choice for you. You want to make sure you have all the necessary features without wasting your money on unnecessary software.
Book a complimentary 15-minute consultation with the HubSpot specialist to delve into your unique situation and find the best solutions for your needs.
0
Years of HubSpot experience
0
HubSpot Hubs we specialize in
0
HubSpot Community Champion
0
Hours response guaranteed
0
HubSpot Certifications Awarded
Advantages of working with Certified HubSpot Partner
Our proven expertise
We are constantly updating our knowledge with the latest HubSpot technologies and trends through various training courses. As a trusted HubSpot Partner, we have successfully implemented the platform for multiple clients and continue to move forward. Our clients and HubSpot both place their trust in us for our expertise and experience.
We save your budget
By taking control of setting up HubSpot software for our clients, we eliminate the need for them to pay onboarding fees that would otherwise be required if they were to attempt the process themselves or work with non-HubSpot partners. This allows us to empower our clients to achieve their full potential without any unnecessary financial burden.
Train & administrate
Whether you prefer to delegate the management of your HubSpot account to us or prefer to empower your internal HubSpot administration, marketing, sales, and service teams to utilize HubSpot to its fullest potential, the choice is yours. Velainn offers flexibility and customizable solutions to meet the unique needs of your business.
Rely on Certified HubSpot Experts and experience guaranteed optimization of both your budget and HubSpot.
What our clients think of us

5.0
For years we work with Velainn. Not only we cooperate with Velainn for different Hubspot services but also our total IT work is done with Velainn. Via Velainn we have different IT specialists working on our international platform. Anton delivered us different IT services with which we have worked for years already in special niches like RoR, servers, email, etc. This made it possible for us to get a lot of internal synergies and higher efficiencies. I highly recommend working with Velainn.
Ronald Kok, CEO and founder of the Analist- finance platform

5.0
My company has been working with Velainn for some time now and we couldn't have been more happy. From day one Anton superseded our expectations. His knowledge of HubSpot and it's integrations have allowed us to optimize our processes and seen faster, cleaner results. We plan on working with Anton and Velainn for a very long time. We are appreciative of the work that Anton has done and can't wait to see how he can help us going forward.
Kevin Harrilal, Marketing Coordinator at Quest Health Solutions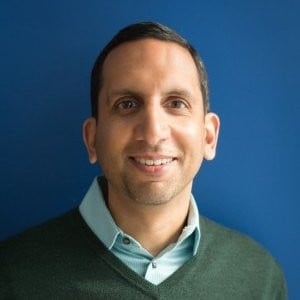 5.0
Anton has a deep knowledge of HubSpot and is willing to jump in to solve any problem. He helped us implement both HubSpot CRM and Marketing and customize both modules for our needs and he offered a lot of strategic advice along the way. Anton is a great communicator and our team always knew we were in good hands. I had no hesitation in pulling him into meetings with anyone and everyone at our company. We are very grateful to work with him.
Irwin Soonachan, CMO at Praisidio

5.0
I love working with Anton, and will work with him again! Does a fantastic job within HubSpot and managing the workflows and marketing contacts.
Damien Lanza, Vice President at TekDana

5.0
I have worked with Anton for a couple of years now and his response time and understanding of the work is impeccable. The quality of work is exactly what I was looking for and always delivered on time. Abstract things that come up are no problem for him to understand and execute. Anton is an integral part of the team saving us untold amounts of time, effort and money compared to the previous marketing agency which produced far less results for a lot more money. Thanks!
Mark Lisburn, CEO at EasyBooks and EasyInvoice apps