RevOps Agency & HubSpot Experts
We help companies improve Revenue Operations, implement HubSpot CRM, automate and align processes, and more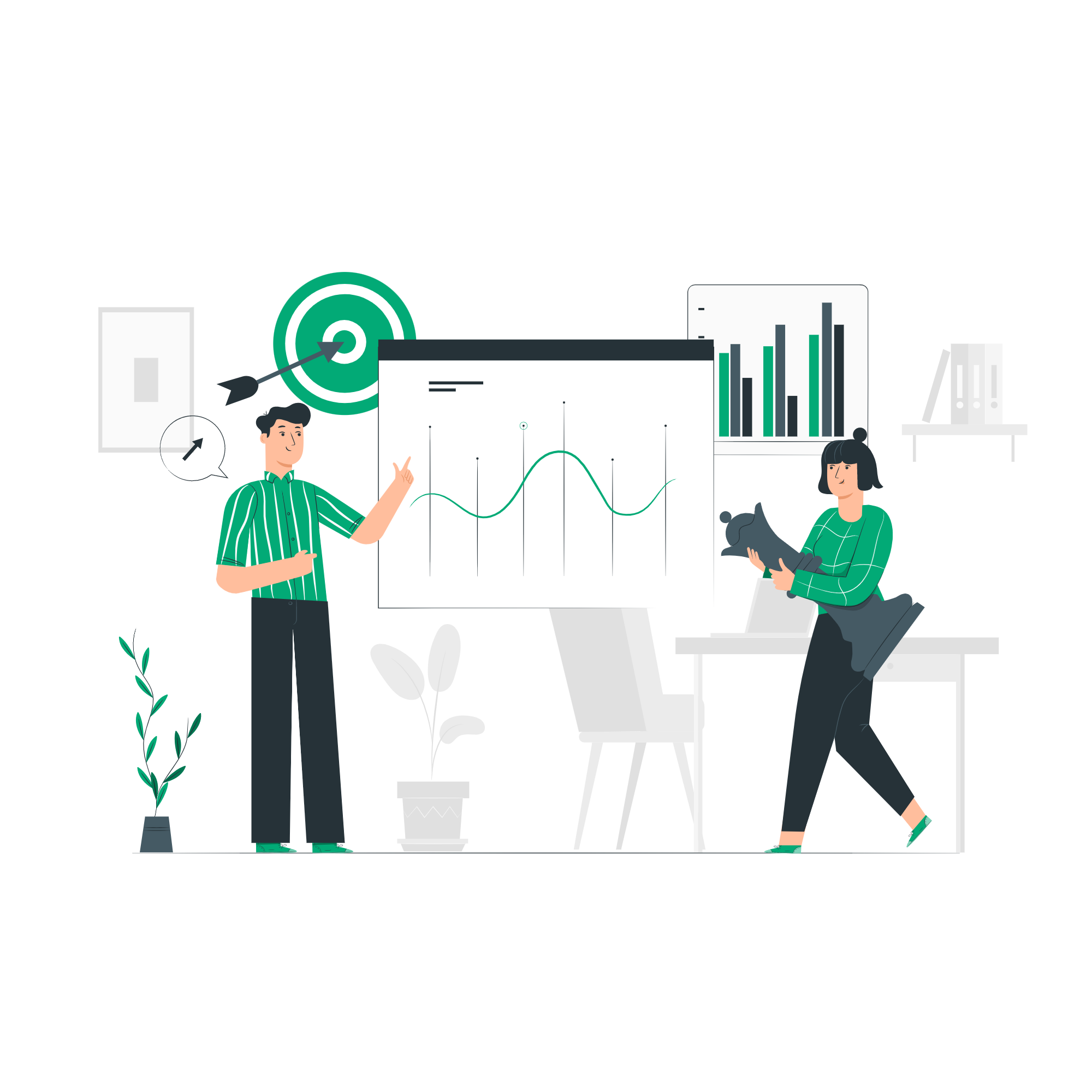 Boost your team's productivity with HubSpot
Unleash your marketing, sales, and customer service team's potential with the dynamic capabilities of HubSpot software.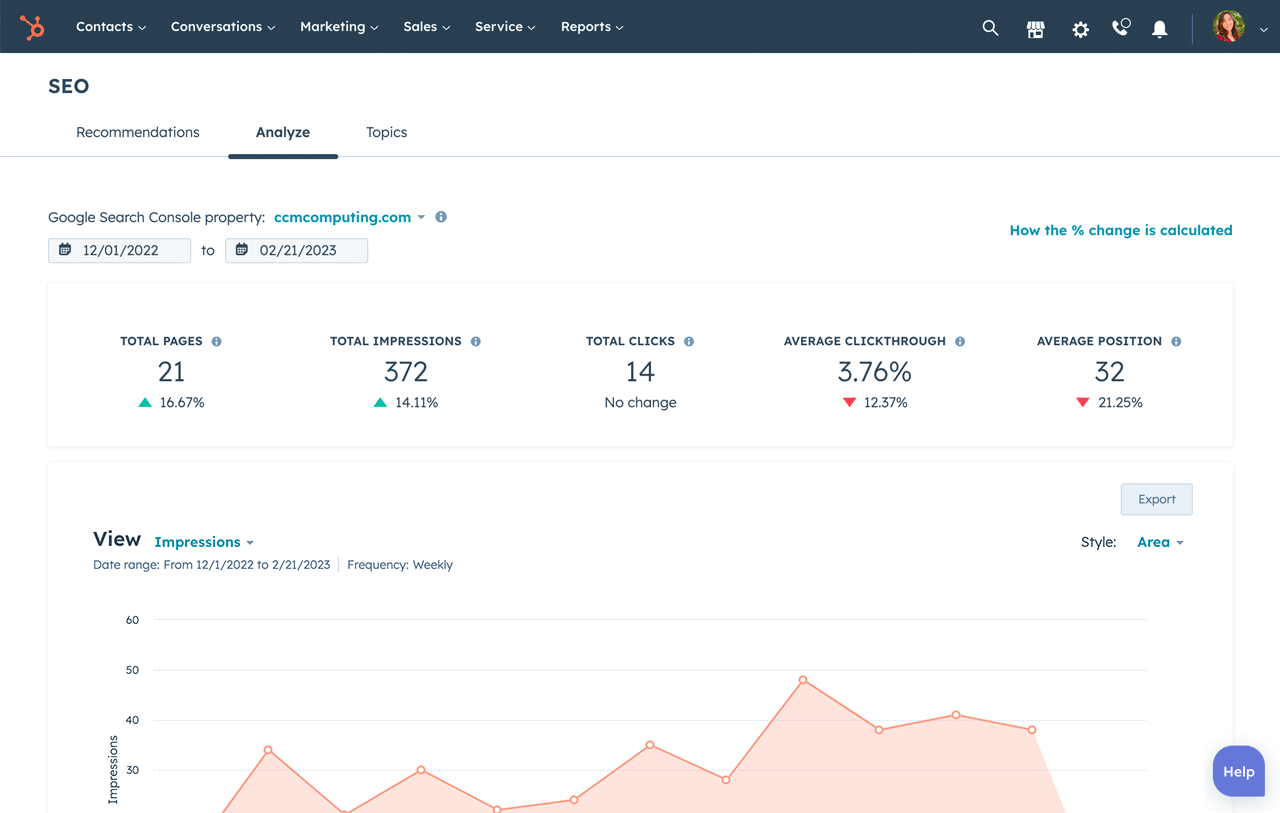 Streamline your revenue operations with HubSpot
Transform your marketing, sales, and customer service efforts into a seamlessly integrated powerhouse with HubSpot Software.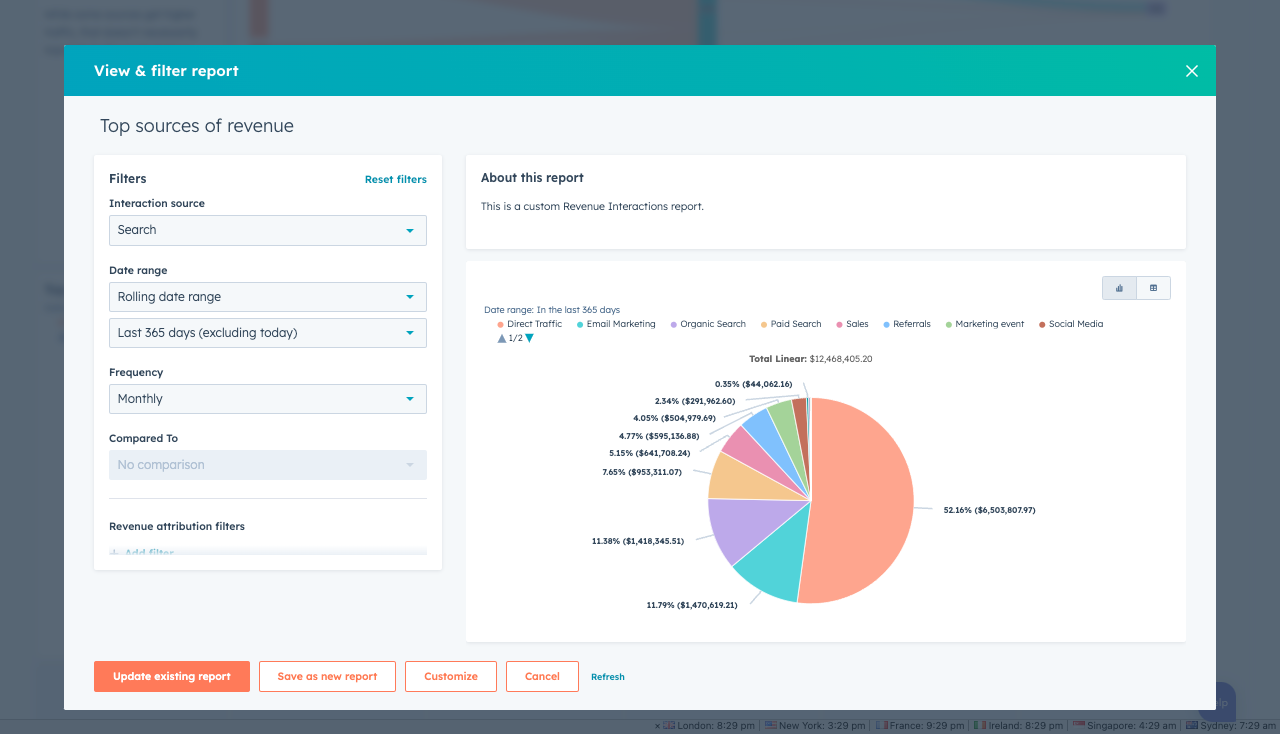 When does your company need to improve Revenue Operations?
As companies grow, their systems become more intricate. Each company member may acquire their preferred SaaS application, some of them may prefer spreadsheets, some people may use paperwork, and other employees may use some tech solutions like data sync.
Additionally, every team (usually Marketing, Sales, and Service) tends to create their own processes. Sometimes Sales department can be completely blind regarding marketing activities for their clients and leads. Unfortunately, this can lead to disconnection, mistrust, and miscommunication, ultimately resulting in a decline in efficiency.
This is where Revenue Operations (RevOps) comes in as the solution. Operations professionals act on a background, aligning teams, analyzing data, and streamlining processes.
To truly thrive, your business needs to operate effectively and to achieve this, you should envision operations as the architect of your growth engine, rather than an afterthought.
You can start by conducting a quick questionnaire below to know the current state of RevOps in your company.
Maximize the potential of your business with Revenue Operations boost, HubSpot CRM, Marketing Automation, AI, Sales Software, and more
Are you looking to streamline your company processes and improve your customer relationships? HubSpot Software is just what you need. With this powerful tool, you can manage all of your contacts, companies, deals, workflows, integrations, and more in a single easy-to-use platform. Whether you're a small business or a large enterprise, HubSpot CRM can help you save time, increase productivity and show a path to scale. Plus, HubSpot integrate seamlessly with other tools and applications, making it a powerful ecosystem for your marketing, sales, and service stack. Contact us today to learn more about how we can help you implement HubSpot CRM and take your business game to the next level.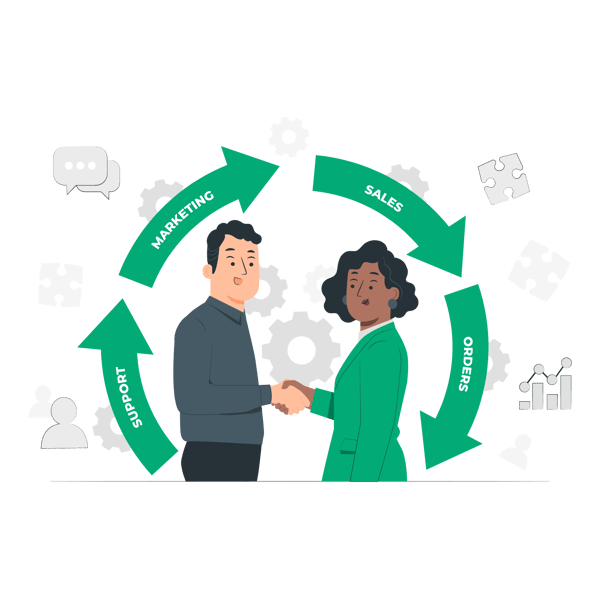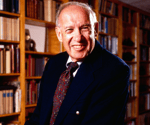 What gets measured - gets improved
Peter Drucker, Management Theorist
Why work with Velainn - RevOps Agency and Certified HubSpot Partner?
Our proven expertise
We are constantly updating our knowledge with the latest HubSpot technologies and trends through various training courses. As a trusted HubSpot Partner, we have successfully implemented the platform for multiple clients and continue to move forward. Our clients and HubSpot both place their trust in us for our expertise and experience.
We save your budget
By taking control of setting up HubSpot software for our clients, we eliminate the need for them to pay onboarding fees that would otherwise be required if they were to attempt the process themselves or work with non-HubSpot partners. This allows us to empower our clients to achieve their full potential without any unnecessary financial burden.
Train & administrate
Whether you prefer to delegate the management of your HubSpot account to us or prefer to empower your internal HubSpot administration, marketing, sales, and service teams to utilize HubSpot to its fullest potential, the choice is yours. Velainn offers flexibility and customizable solutions to meet the unique needs of your business.
0
Years of HubSpot experience
0
Accepted HubSpot Solutions
0
HubSpot implementations
0
HubSpot Certifications Awarded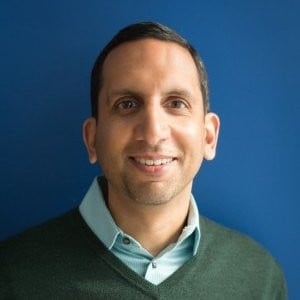 5.0
Anton has a deep knowledge of HubSpot and is willing to jump in to solve any problem. He helped us implement both HubSpot CRM and Marketing and customize both modules for our needs and he offered a lot of strategic advice along the way. Anton is a great communicator and our team always knew we were in good hands. I had no hesitation in pulling him into meetings with anyone and everyone at our company. We are very grateful to work with him.
Irwin Soonachan, CMO at Praisidio

5.0
I love working with Anton, and will work with him again! Does a fantastic job within HubSpot and managing the workflows and marketing contacts.
Damien Lanza, Vice President at TekDana

5.0
My company has been working with Velainn for some time now and we couldn't have been more happy. From day one Anton superseded our expectations. His knowledge of HubSpot and it's integrations have allowed us to optimize our processes and seen faster, cleaner results. We plan on working with Anton and Velainn for a very long time. We are appreciative of the work that Anton has done and can't wait to see how he can help us going forward.
Kevin Harrilal, Marketing Coordinator at Quest Health Solutions

5.0
I have worked with Anton for a couple of years now and his response time and understanding of the work is impeccable. The quality of work is exactly what I was looking for and always delivered on time. Abstract things that come up are no problem for him to understand and execute. Anton is an integral part of the team saving us untold amounts of time, effort and money compared to the previous marketing agency which produced far less results for a lot more money. Thanks!
Mark Lisburn, CEO at EasyBooks and EasyInvoice apps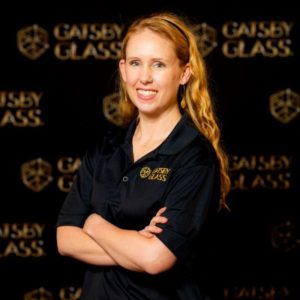 5.0
Velainn team is an extension of my team and helps do any Hubspot marketing maintenance that we need. They reduced my time doing marketing operations and suggests ideas from time to time as well. Definitely recommend
Laura Vodvarka, CMO at Clear Summit Group